Hey, Beauties and happy Saturday! I haven't posted in a couple days because I was planning something extremely exciting, but I'll let you know what it is once everything is planned! Today's review will be on the Yogi Surprise Yoga Box. Before I get started, let me tell you a little bit about the subscription boxes that Yogi Surprise offers.
Yoga Box $44.95/month + free shipping in the US
According to Yogi Surprise, you can expect to receive pure essential oils, natural skincare and body care products, candles, intention setting crystals, books, handmade journals, yoga props, accessories and so much more. Plus, keep your practice fresh with our monthly yoga sequence card!
This box will always have an $85+ retail value in every box you receive!
The Jewelry Box $24.99/month + free shipping in the US
According to Yogi Surprise, this box offers you uniquely designed, body care pieces ranging from hand-crafted mala bead necklaces to diffuser jewelry. Every piece is inspired by the essence of beauty, peace, and mindfulness. This box is guaranteed to have a retail value of over $65!
Men's Yoga Box $59.95/month + free shipping to the US
This box is a big deal because it's the first ever Men's yoga box! This is super exciting and this is definitely making history. According to Yogi Surprise, sometimes, for guys, it's even harder to find men's products that align with your values. This is the reason they've created this box. This box guarantees to have a retail value of over $135!
If you're interested in any of these Subscription Boxes, head on over to
http://www.yogisurprise.com
to start a subscription that you won't regret.
The List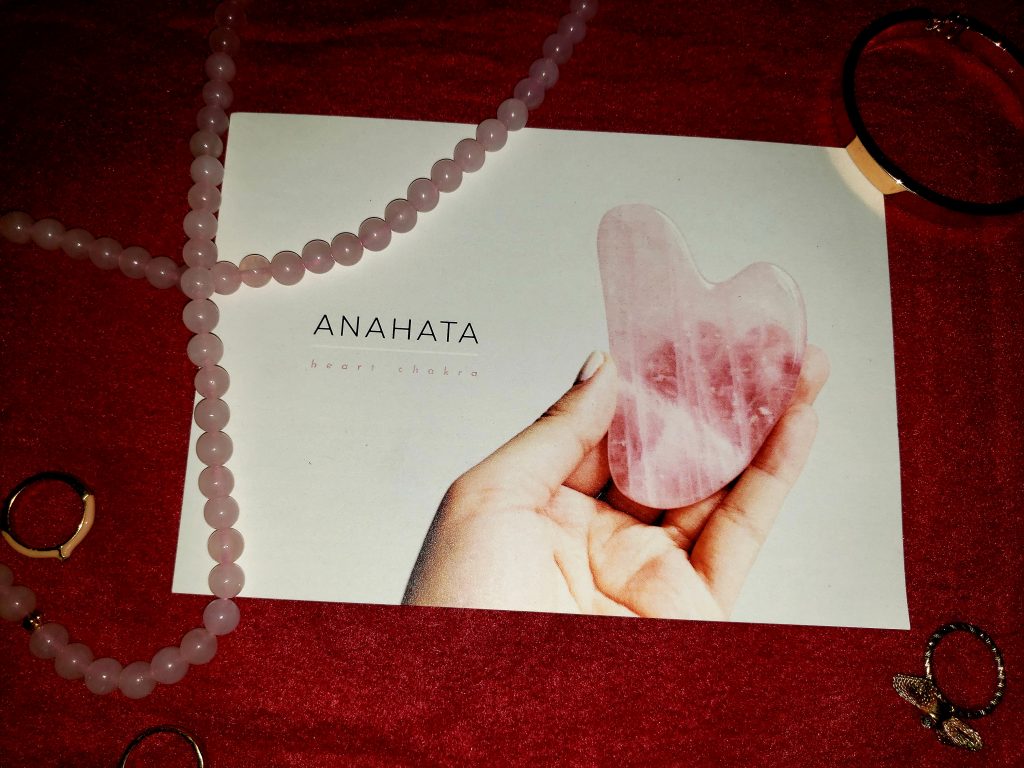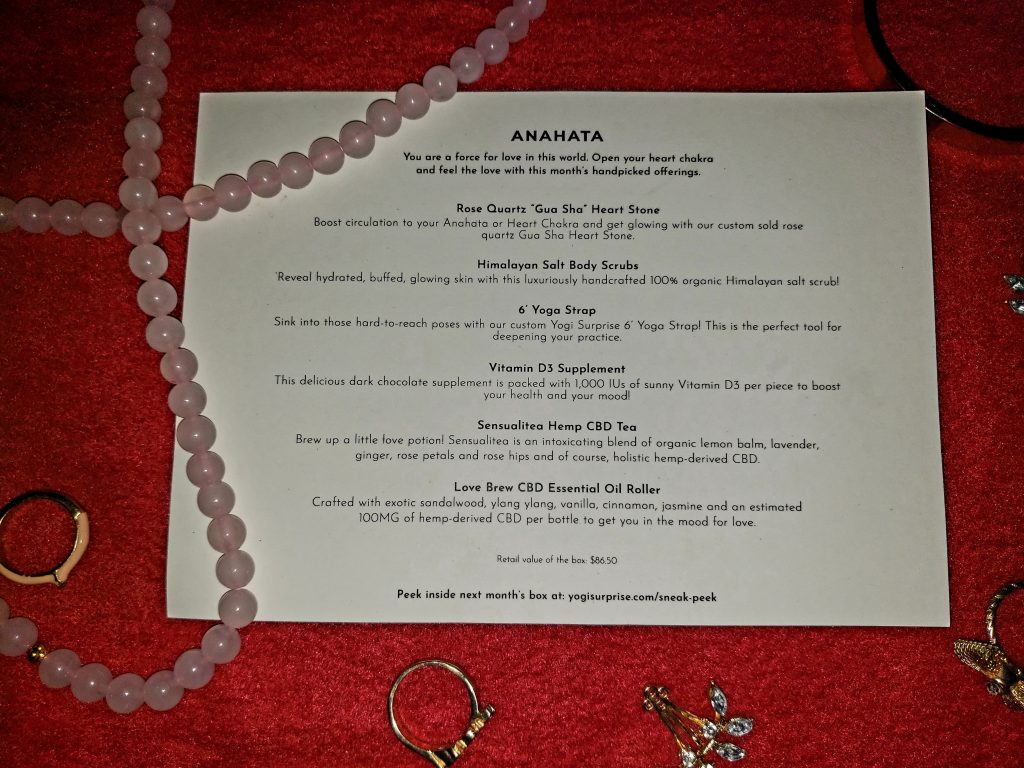 As you all know by know if you read my reviews, all Yogi Surprise Boxes come in a vibrant purple box. When you open it, there's a list of all the items included in that month's box along with the retail value of all the items in the box. This month's theme is "Anahata" which many of you know is the "heart chakra". The month of February is all about love and this month's Yogi Suprise Jewelry box as well as this month's Yogi Suprise Yoga box is also themed around love.
Rose Quartz "Gua Sha" Heart Stone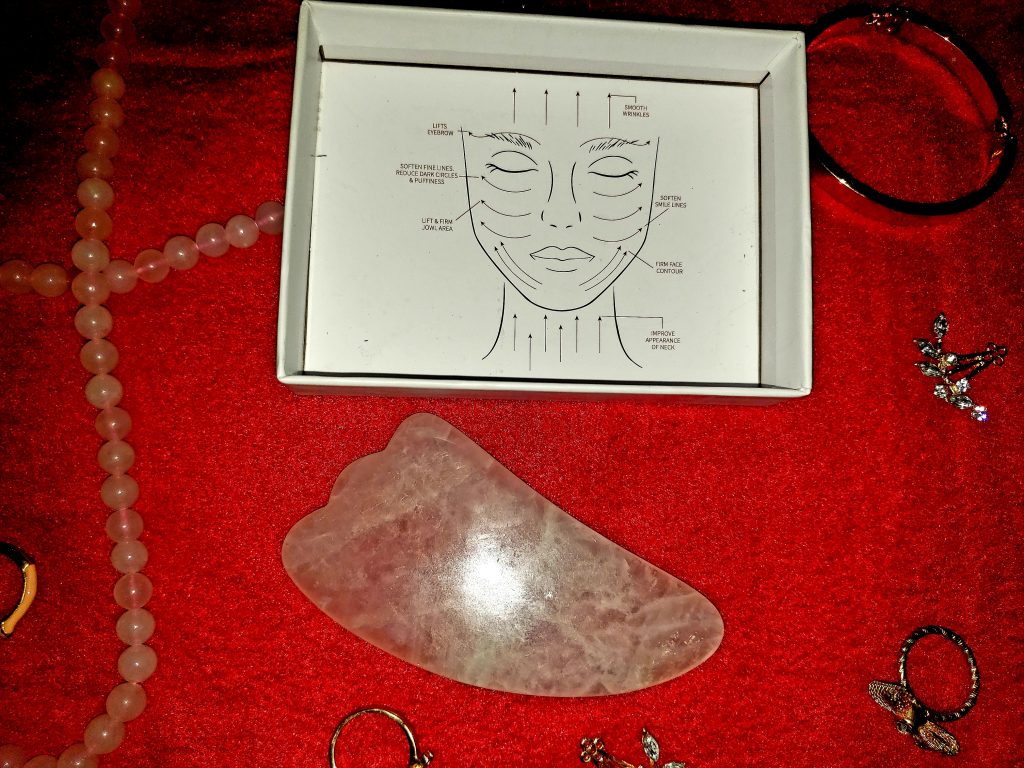 The first items is a Heart Stone. Since I received this box, I used this every single morning and night. It's a rose quartz heart stone that can be used on your face and it allows your blood to circulate. It's also pink which is my favorite color and the stone itself is so beautiful.
Himalayan Salt Body Scrubs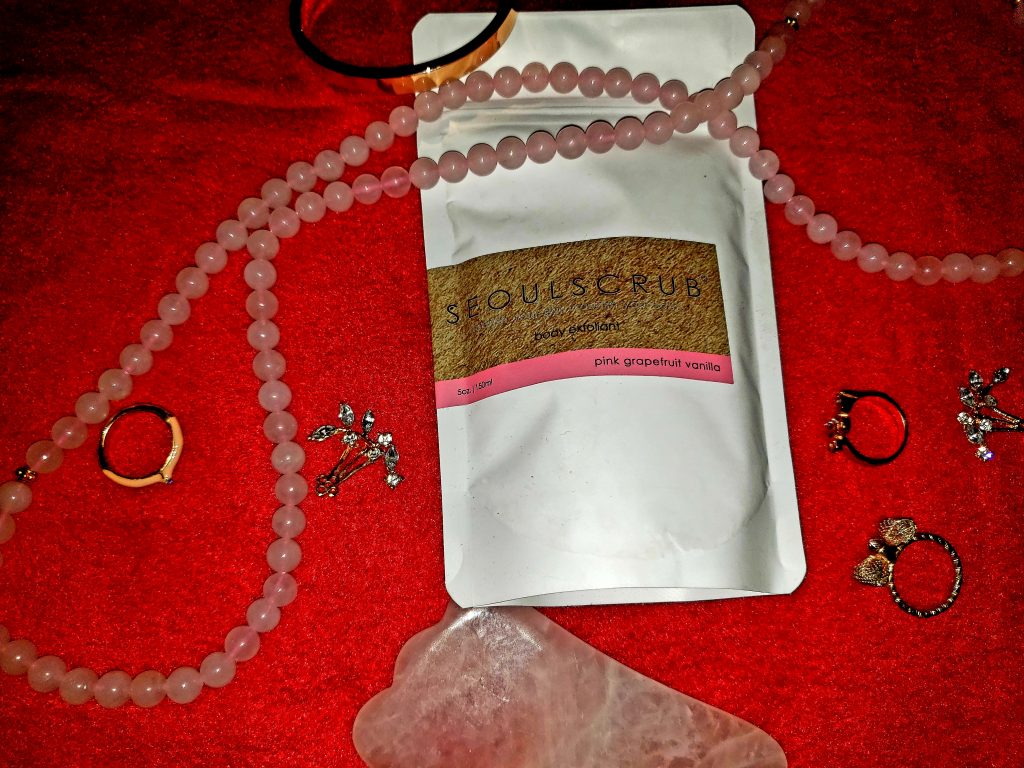 The next item came in perfect time because my skin has been getting so dry and I figured a great scrub would solve the problem and it really did. This scrub smells so fresh and it left my skin feeling very smooth and soft.
6′ Yoga Strap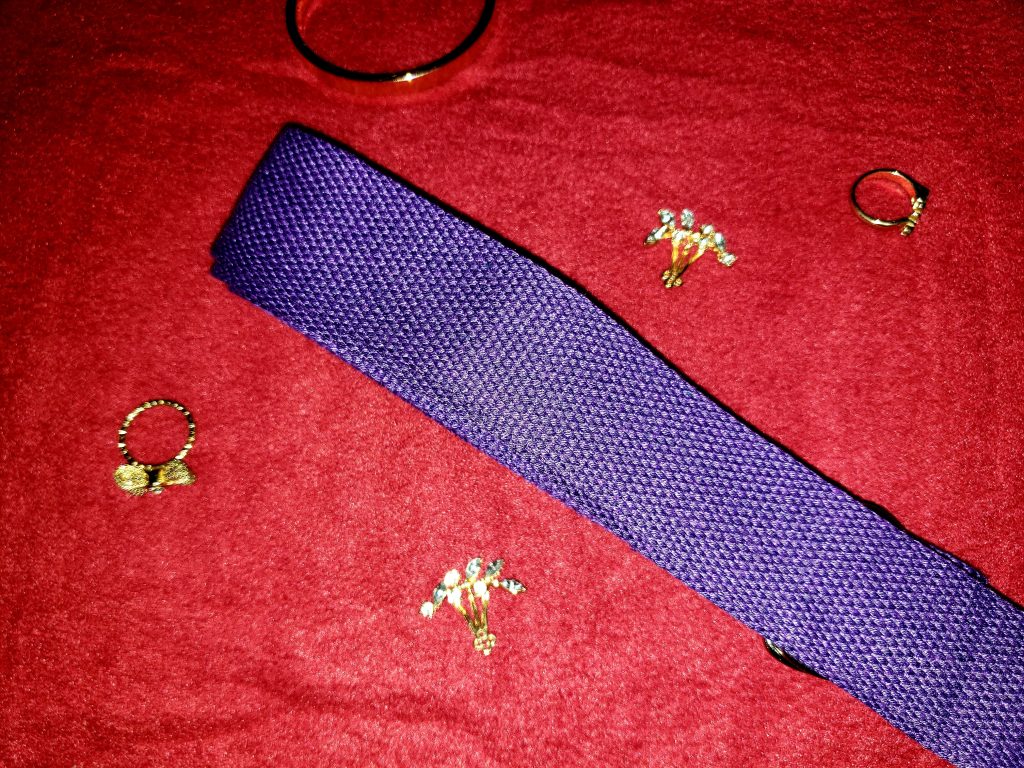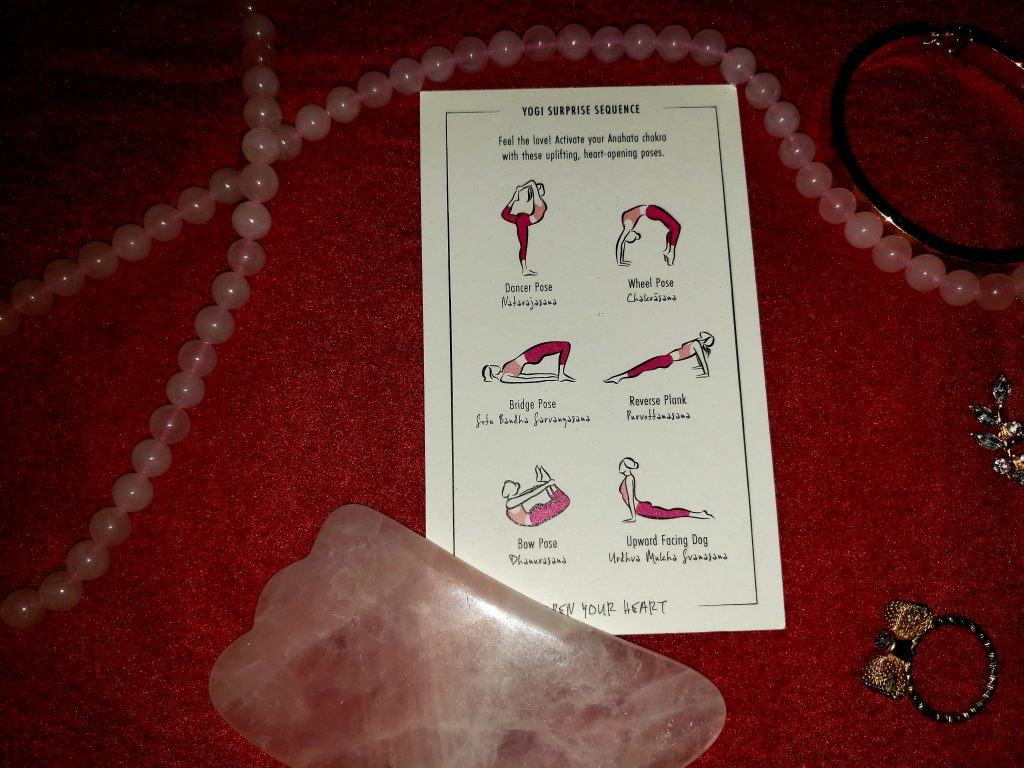 I have to do a little more research on how to use this item, but I think it's cool that they included this because it's something I've never tried before.
Vitamin S3 Supplement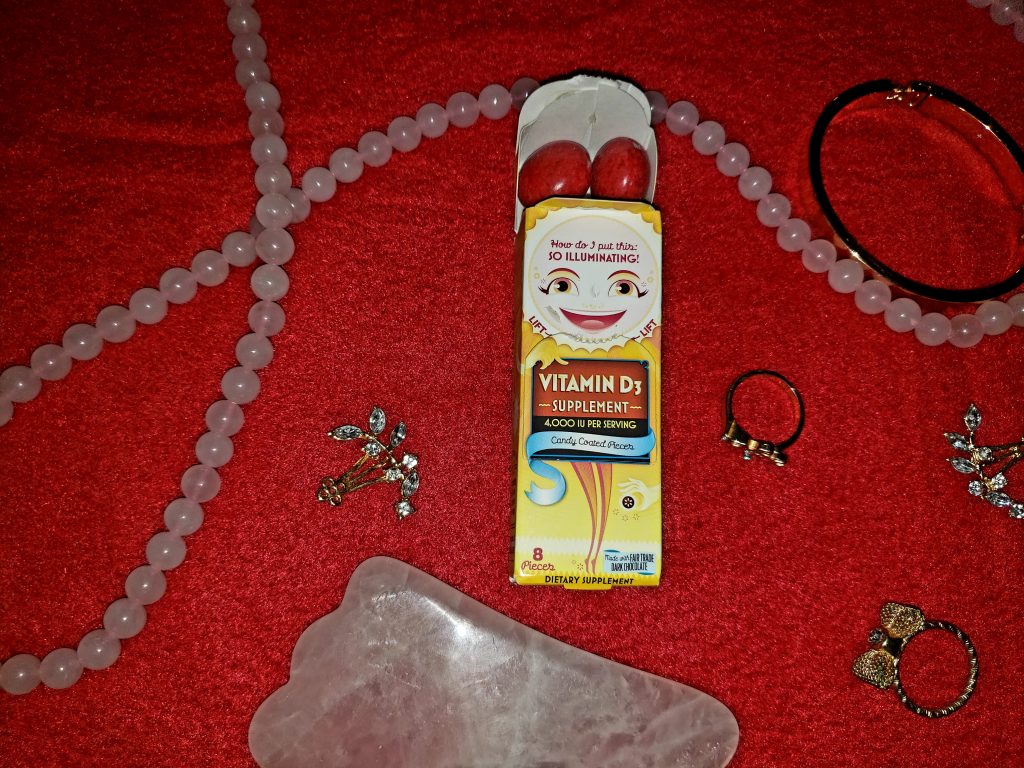 This chocolate was also inside this month's Yogi Surprise Jewelry Box except it was the turmeric version and I loved it! I was so excited to try this one as well and it didn't disappoint me!
Sensualitea Hemp CBD Tea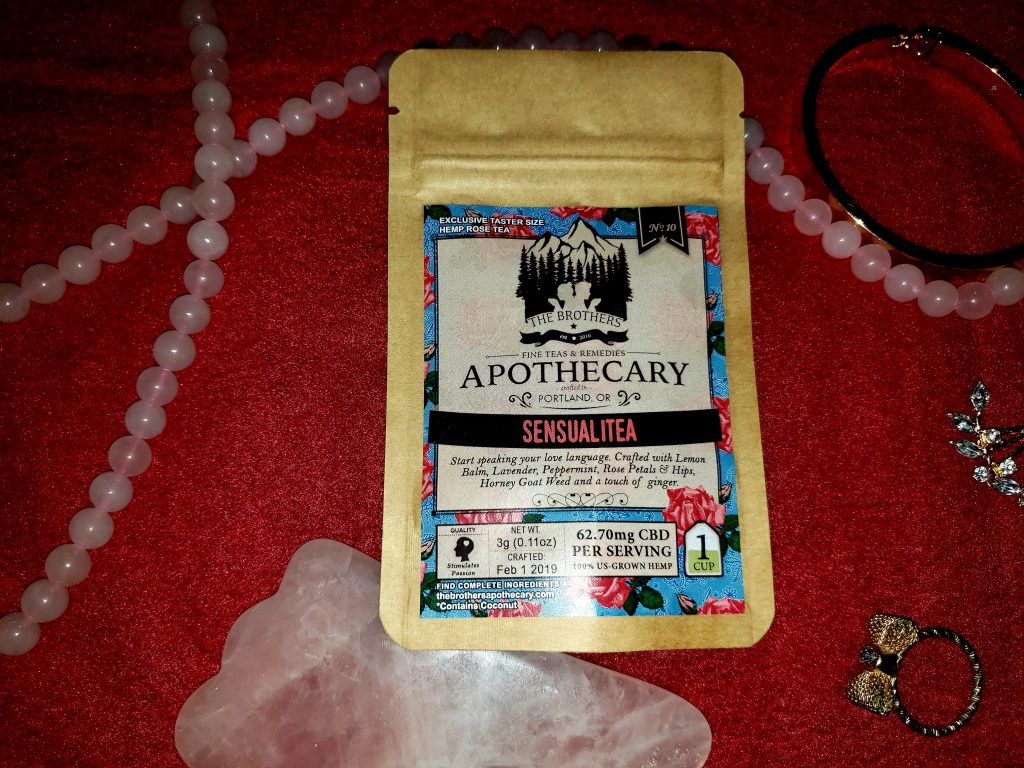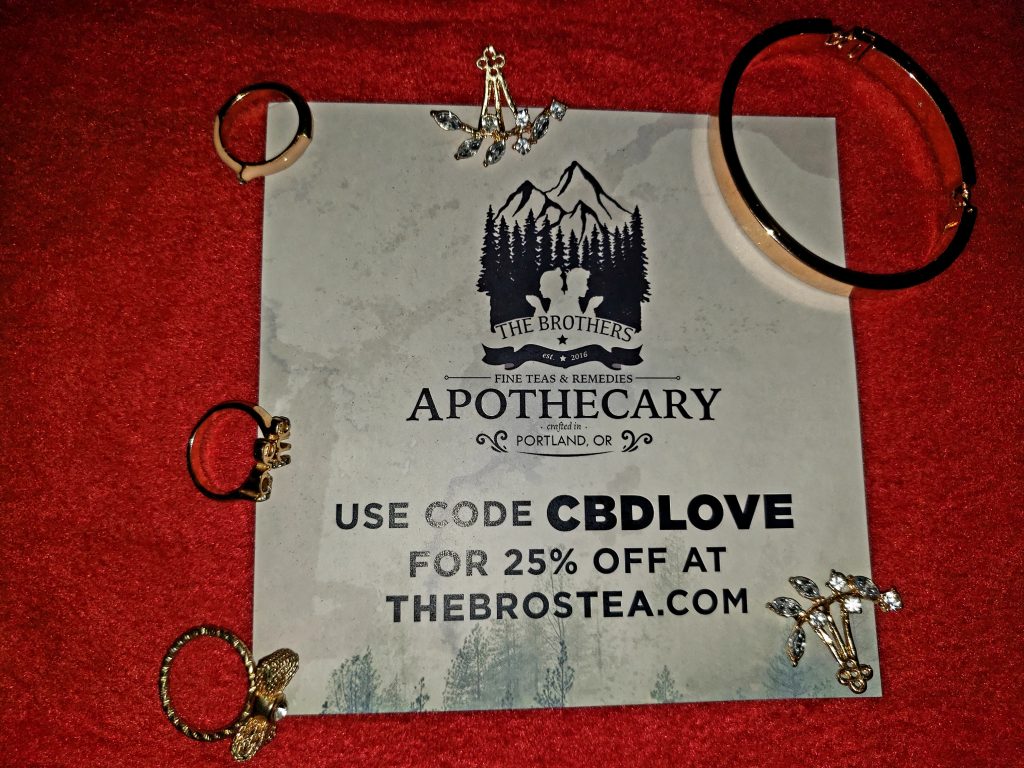 The next two items have to do with CBD which is a very popular ingredient today. First of all, the name they came up with for the tea is genius. Haha. I have yet to try the tea itself because I am a tea fanatic so I'm always trying new teas and I'm currently trying out a new tea.
Love Brew CBD Essential Oil Roller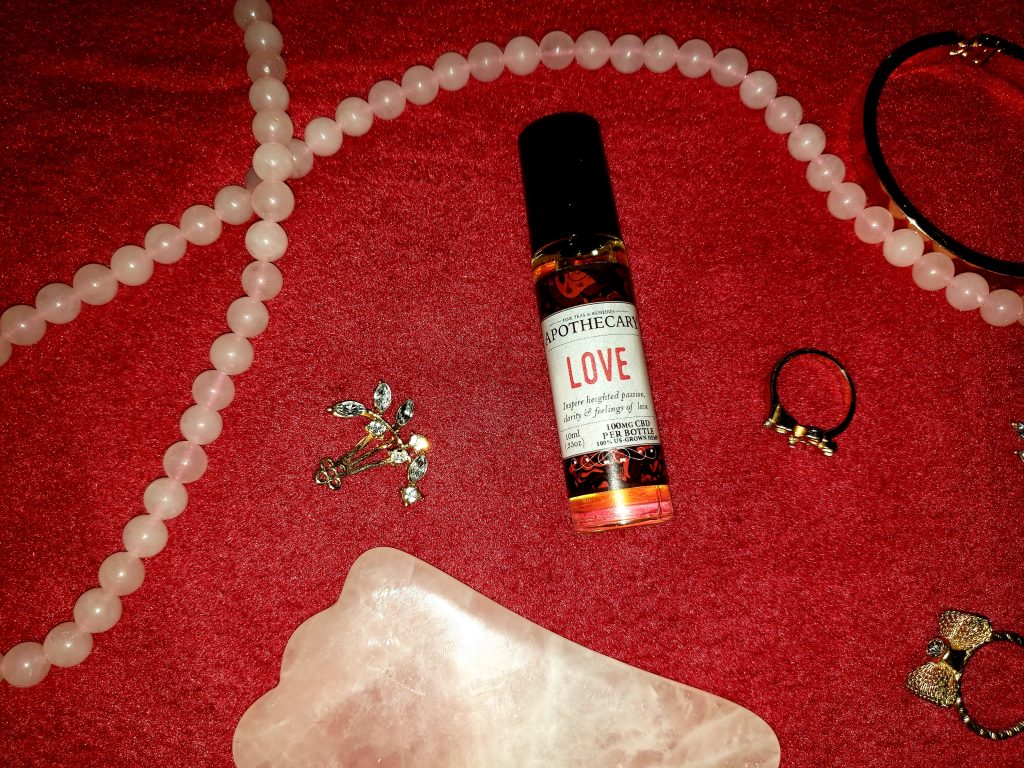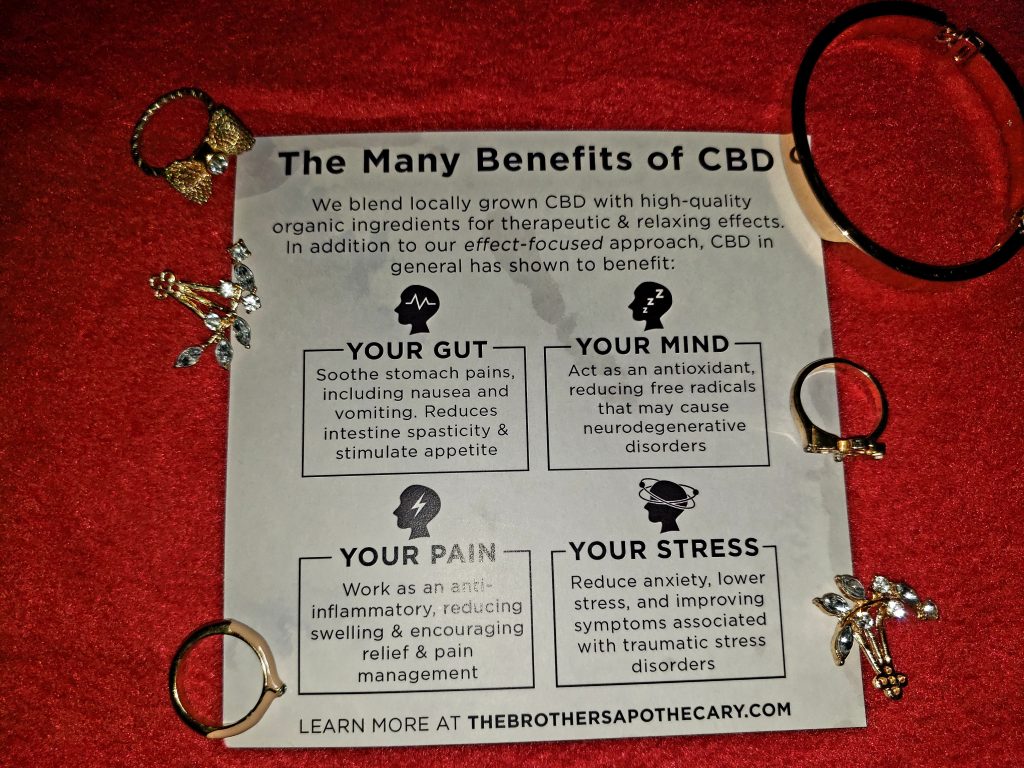 The last item is made with 100MG of hemp-derived CBD per bottle. This smells amazing and if you apply it to any part of your body that has aches, you'll notice it helps your muscles relax which is pretty cool. My husband loves it and the smell alone is soothing.
Retail Value
The retail value of the box is $86.50. This box never seems to fail at amazing me because I always learn something new. I hope you guys enjoyed todays post! Have you ever tried any of the items in this months box? Let me know your thoughts on them in the comments! If you guys want to start a subscription with Yogi Surprise, head on over to
http://www.yogisurprise.com
because you won't be disappointed.
Also, don't forget to follow this blog so you're notified whenever I post!
Business Inquiries Only
email me at aleeyaazimulla@gmail.com
*Disclaimer: I was sent these products to review. All opinions are my own and honest as always. Some links may be affiliate links which means I make a small commission if you purchase the item through my link. Thank you for your support and stay beautiful!